In March 1904, twenty ladies met in the Council Room of the Fowlerville Village for the purpose of organizing a Ladies Library Association. They decided that all women of the town should be enjoined to cooperate, forming as strong an association as possible. By contributing a book, each person would be a member for the rest of that year, with a small fee to borrow books in subsequent years.
The Council granted them the use of a portion of the Clerk's Office for this new venture, and with the donation of twenty-eight books, the Ladies Library Association was formed, with a budget of $41.95 for the year, and supervised by Ethel Hamilton and other various officers of the committee. But by 1922, the accounts were closed and by 1936, the last of the 1,454 donated books were accessioned.
In the summer of 1936, the program committee of the Philomathean Club, led by Miss Mable Hart, principal of the schools, formed a committee and sought the expertise of the State Library to create a community library. The Village Council voted to equip a room at the Village Hall for the endeavor, the first Board of Trustees was formed, and the Free Public Library was born, starting with donated books from the former library association and in 1938, the first tax levy. The first librarian was paid for by W.P.A. funds. The community was very generous with donations of materials and other gifts. In 1964, the room was expanded. Mrs. Gertrude Clark Curtis served as secretary-treasurer on the Library Board from 1935 to 1966 and was credited for much of the library's success and growth.
On September 1st, 1966, Miss Hope Killinger became the librarian, the start of a long and impressive career. She oversaw the construction of a new library on Mill Street in 1970 and a new addition in 1984.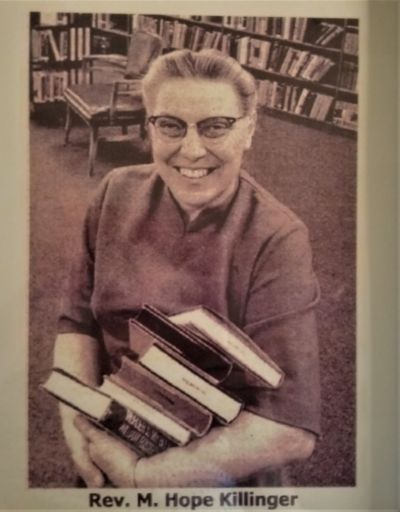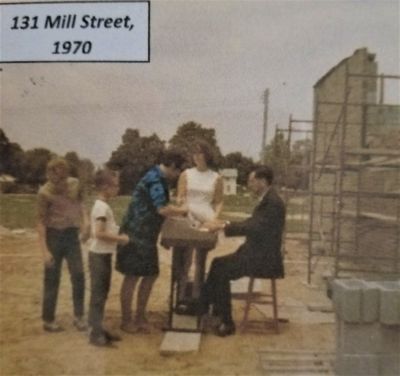 The current library is on the site of the former Curtis Grocery building at 130 S. Grand Ave. People still ask library staff if we carry the fried chicken!